Here are a bunch of pictures showing the build phase of my cemetery columns. In 2006 they were half way finished but I did use them in my display. For 2007, I managed to finish them the way I intended them to look. I added the various pieces of trim and the slanted top with the gargoyles.
The half way finished columns in my 2006 yard display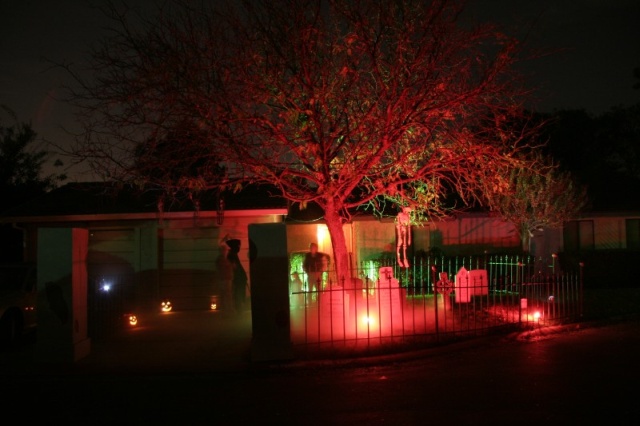 Now with the flash firing you can clearly see how 'plain' the columns looked in 2006. Ugly, but the folks still loved them.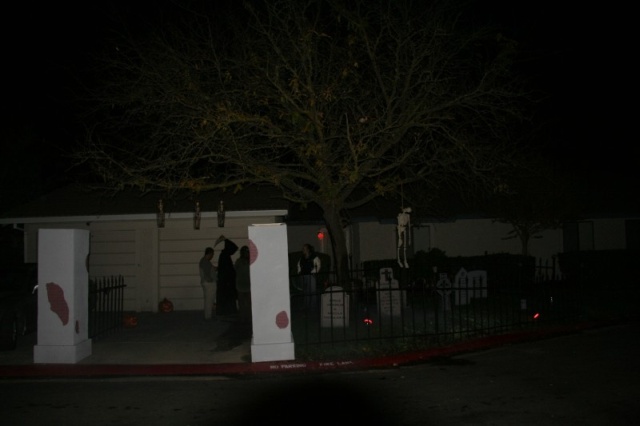 A close up of one of the columns in 2006.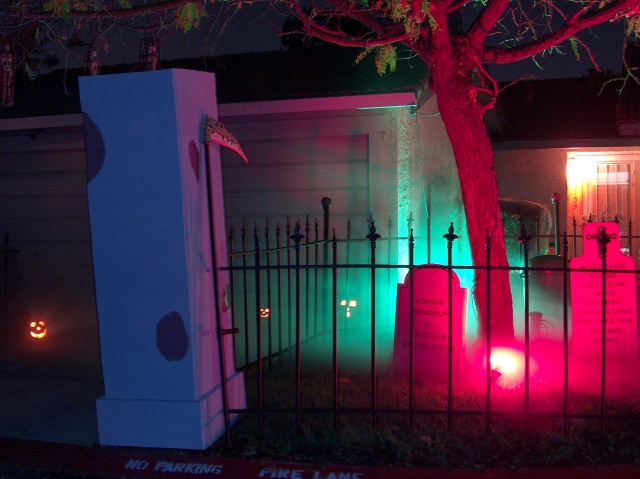 Now this is where I am working on, finishing the columns for the 2007 yard display. Already looks much better... And much taller too. These puppies will be nearly 8 1/2 feet tall!
The column progress as of October 19th, 2007: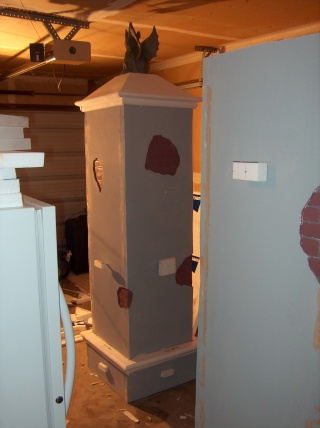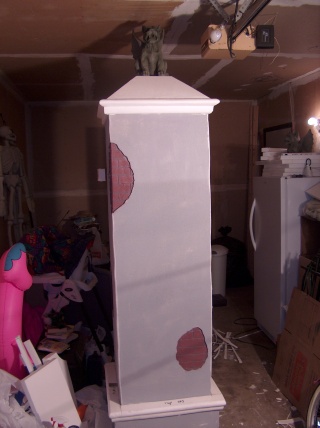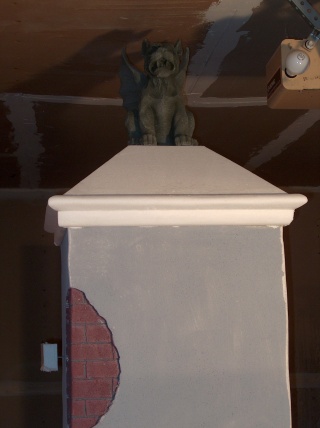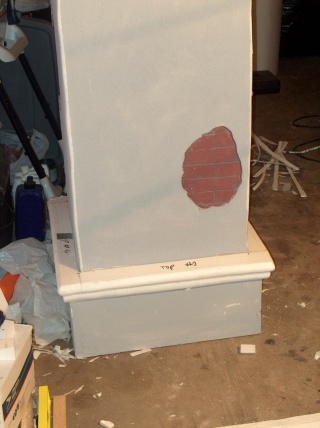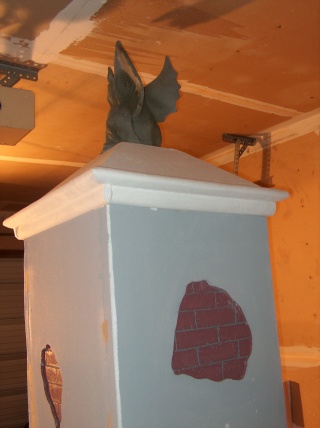 Trial run for the cemetery gates (October 21st, 2007). You can see that I am trying to figure out how to setup the arch for the Fleur de Lis toppers by temporarily taping them on the various estimated heights.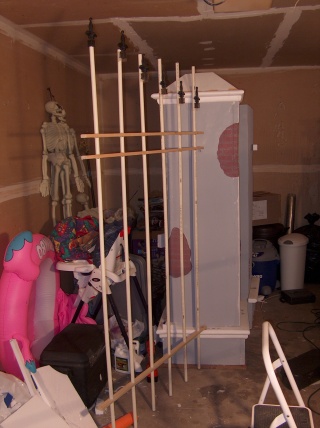 After the trial run, the gates were painted black and the finials attached for the great day. The below pictures shows that darkness is your friend and flash photography is your enemy :)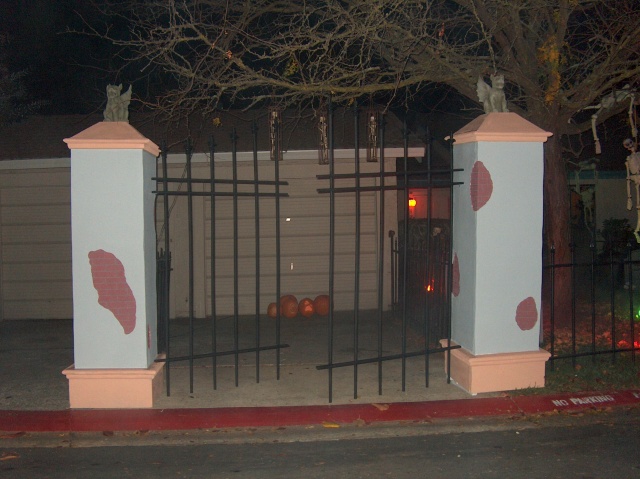 In 2008, we changed venue, and the columns got to guard an enlarged Sungonneth Cemetery. We now also have a tripod for the camera so we can take long exposure pictures with a disabled flash and capture the scene as your eyes would see it: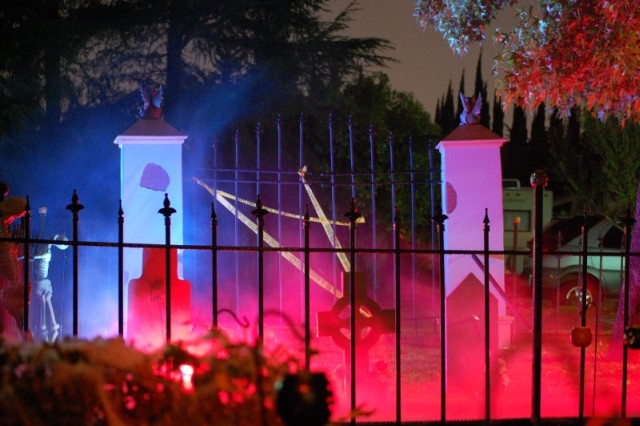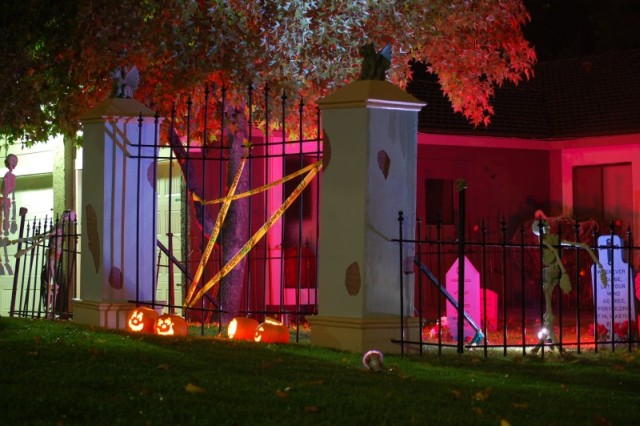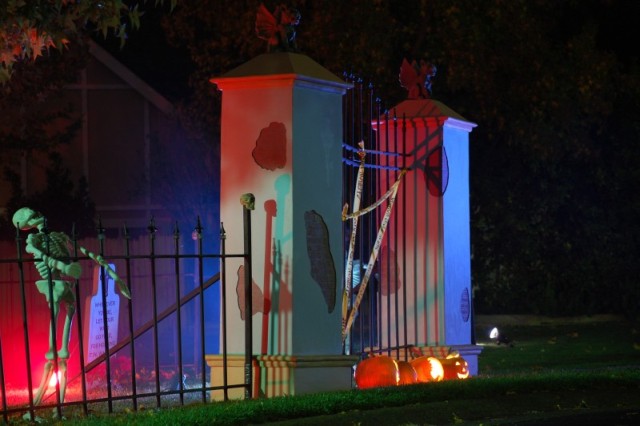 In 2012 we moved to Virginia and with storm Sandy about to rampage through this part of the country, I figured we really needed to storm proof the columns somehow. We were lucky that Sandy fizzled in our area and died down quickly the day before Halloween, or I could have been in heaps of problems in trying to secure the columns and their toppers. So for 2013, methods to easily secure the columns to the ground and keep the toppers from flying off are a top priority to be created. Stay tuned for the solution!